Practical Tips for International Students on how to Find a Job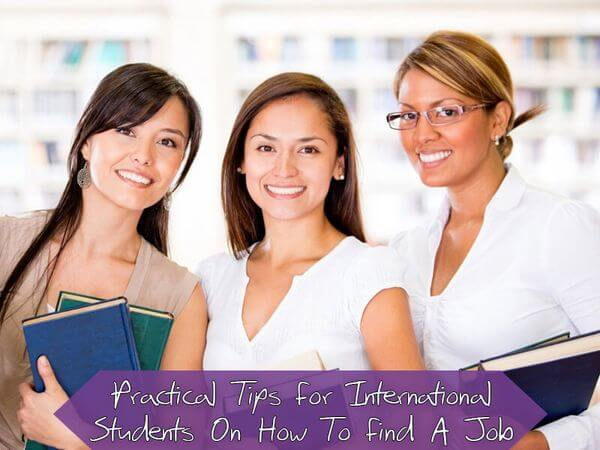 Job Search Ideas: What Should and Shouldn't You Do?
Essential Tips for International Students
You should not indicate a visa status on the resume. Your educational background and work history do prove that you are an international student. During the job interview, hiring managers will ask lots of relevant questions. You should never say any false information about your visa status, although taking into consideration the fact that employers have some reservations regarding international students, you'd better not draw attention to it.
Nevertheless, if your name sounds like a foreign one and you hold a green card, you should state your visa status on the resume in order to prove that you can legally work in America.
It is very important to mention, that there are certain questions that an employer is not allowed to ask. These are the questions regarding your visa type, nationality, or native language. An employer may ask whether you are legally authorized to work in the U.S. or whether you will ask for sponsorship concerning an employment visa.
If an employer asks you about your work authorization, you should begin by explaining that you have the legal right to work in the USA for twelve months, which means an employer is not obliged to do any work concerning this. You should note that with an H-1B work visa, you can renew your work authorization from three to six more years.
An employer doesn't have to prove that students from the foreign countries are not hired for a job offered by a qualified American if they have an F-1, J-1 or H-1B visa. Employers must provide documents that they did not reject a qualified American candidate for the position only when they have a desire to hire international students permanently.
Is it necessary to reveal that you are an international student during the hiring process? There are different cases: some employers prefer strict rules against hiring foreign students, while others practice this. Thus, you should be ambitious and try to convince a hiring manager to take you. However, don't put off informing your employer about your work status till the last interview.
There are situations when the company states that they don't hire foreign nationals, but it doesn't mean that they won't hire anybody with a foreign origin. They just haven't hired one yet. As a matter of a fact, you should be very persistent and try to explain your employer the process of hiring an international student. Keep in mind that there is a possibility they won't hire you, and thus, you might get frustrated. I would highly recommend you to focus on those organizations that have already hired employers with a work visa.
Ways to Find a Job
Prepare your resume and cover letters.
Find out the most important information about your visa status and any benefits that you are given according to it.
Make a list of the employers and the positions that you are interested in.
Make an attempt to take part in a mock interview.
Since practice makes perfect, improve your speaking and dwell on your skills, talents and interests in a confident.
Expand your knowledge of English by being active in class and making friends that are native Americans.
Hiring an international student is not a huge problem as the majority of people think.
Related Blog Posts from category "Good Advice"