Popular Movie Sequels in 2017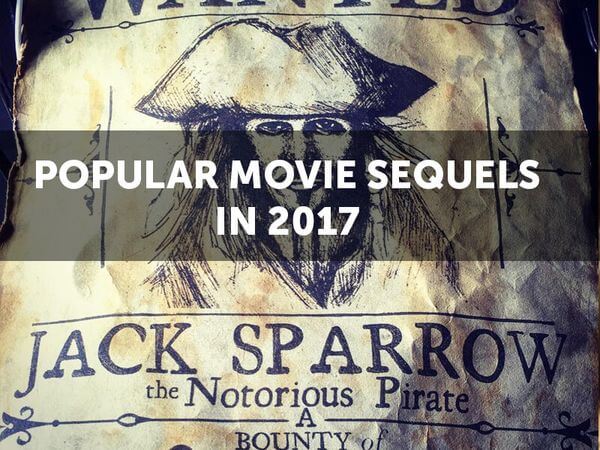 Starting from March until June, there will be many movie premieres that will take your breath away. If you do not have plans for spring and summer yet, include regular visits to cinema in your tight schedule. We promise, you will not regret it!
Wolverine 3: Weapon X
Available in US cinemas on March 3
Many fans of modern superhero movies claim that the genre is impossible without Hugh Jackman as Wolverine. Since the release of Bryan Singer's X-Men in 2000, he has been playing a famous character. In Wolverine 3, we are going to see Logan as older and graying variant of the character. In addition, the fans of Patrick Stewart will also meet a new version of Professor X.
Fast 8
Available in US cinemas on April 14
After a surprisingly great release of Fast 7, a new version of the movie is quite promising. Although a lot has already been told about the characters of The Rock, Vin Diesel and other members of the gang, there is still something to look forward to. Especially, if you know that Charlize Theron and Helen Mirren are also included in the cast.
Guardians of the Galaxy Vol. 2
Available in US cinemas on May 5
Initially considered as a risky movie, Guardians of the Galaxy are actually among the best superhero movies of our time. The fans of Marvel Cinematic Universe cannot wait to enjoy new adventures of Groot and Rocket, as well as new characters such as Ego the Living Planet and Baby Groot.
Annabelle 2
Available in US cinemas on May 19
The fans of horror movies wait for Annabelle 2 with feverish excitement. Directed by David F. Sandberg, the movie tells about a family of a doll-maker that gets over the death of the daughter. When they invite several little girls to stay in their house, the creepy creation of the doll-maker, Annabelle, starts torturing them. Scary, isn't it?
Pirates of the Caribbean: Dead Men Tell No Tales
Available in US cinemas on May 26
Without doubt, it is one of the best and most fascinating adventure films starring Keira Knightly and Johnny Depp. A new version of the sequel is going to introduce Javier Bardem as the antagonist. We all know that Bardem is great at playing bad guys, and this makes us even more excited about the premiere.
Kingsman: The Golden Circle
Available in US cinemas on June 16
Directed by Matthew Vaughn, a new version of the famous sequel includes such celebrities as Halle Berry, Channing Tatum, and Julianne Moore. Let's see how they are going to save the world this time.
Transformers: The Last Knight
Available in US cinemas on June 23
It has been already 10 years since the release of the first movie about Transformers. Although some of the sequel's parts cannot be called a success, this time the fans are waiting for a real action on the screen. Do not miss awesome robot fights and blows up in the US theaters on June 23.
It looks like a great opportunity to have fun by visiting a cinema with your friends. Do not overlook the premieres!
Related Blog Posts from category "Good Advice"