Tips On Writing Fascinating Philosophy Essays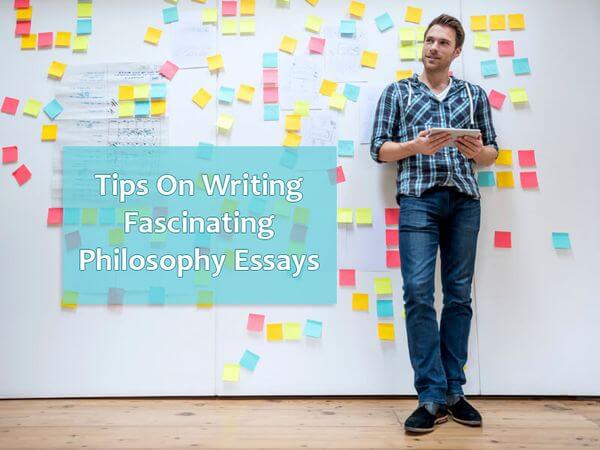 When talking about essay help, many students immediately think about getting a ready-made paper on their email. On the other hand, it is not always like that. For example, if you want to improve your writing skills, you may start with studying online guides. Do you want to find out how to create a perfect essay? Do you want to astonish your professor with an interesting review? Do you want to read all the helpful writing tips in one article? Check online guides at our website and reach significant improvement of your writing skills.
Assume that you need to write a paper in Philosophy. During the lectures, you have heard a lot about Aristotle, Spinoza, Nietzsche and Pascal. You are also familiar with such terms as atheism, rationalism, idealism, liberalism, skepticism, etc. The main question is how to unite this information effectively and create an outstanding paper in Philosophy?
Things to Avoid When Writing a Philosophy Paper
These mistakes are often seen in the Philosophy papers. Be careful to avoid them!
A long introduction. It is often distracting to provide too much general information about the importance of the topic in the first paragraph. Do not write more than 7 sentences to make the readers acquainted with the topic.
Lengthy quotes. While it is strongly advisable to support your thoughts with relevant quotes, be careful not to overuse them. A professor pays attention to your reasoning in the first place, not the quotations you provide.
Many different positions. Avoid presenting several thoughts and supporting them. Instead, analyze and support the ideas presented.
Make a correct argument. When arguing against some idea, confirm your point of view by providing evidence.
Tips to Consider When Writing a Philosophy Paper
The second part of the online guide serves to provide you with useful ideas that should be implemented in your paper.
Pay attention to the organization of your paper. If you want to draw the readers' attention, make the paper easy to read and follow the ideas.
Provide support for your ideas. Make sure you answer the readers' question "Why should I trust that?"
Prevent objections. Find logical counterarguments to the point you are discussing and prove that they are erroneous.
Revise your paper carefully. Careless writing will spoil positive impression of your paper. So, do not let your efforts go in vain and proofread your essay before submitting it.
Now you are prepared for writing a perfect essay in Philosophy. Start right now and surprise your professor with your knowledge!
Related Blog Posts from category "Writing Research Paper"